3 Ways to Improve Your Forecasting and Planning
The COVID-19 pandemic has been a major disruptor of the logistics industry, with shortages and delays being the norm over the past year. Many companies are still not in full recovery. Moving forward, those companies that can take a fresh look at how they forecast and plan, stand the best chance of remaining viable. Here we will explore three ways to do that.
Read More
Categories: Warehouse Management Pandemic Supply Chain Efficiency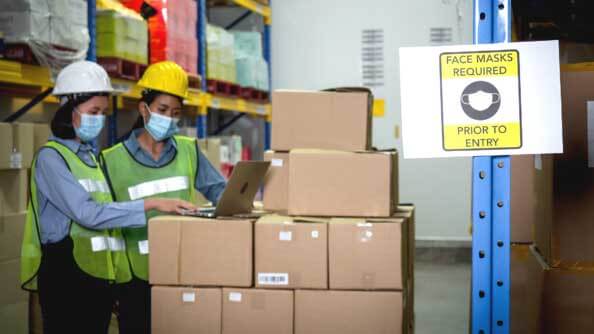 COVID One Year Later: How Have You Adapted?
It has now been one year since COVID-19 was declared a pandemic. To say that it has been a challenging time is an understatement. Disruptions and restrictions were common. Shortages and delays were the norm. Moving forward, those companies that have found ways to adapt will thrive. A focus on the areas discussed below will become even more valuable as circumstances continue to change.
Read More
Categories: Warehouse Management Covid Pandemic Supply Chain Workforce Management