Caution: Rocky Holiday Road Ahead
Businesses are gearing up for the busy holiday season. This one could be a bumpy ride. They are cautioning that the mantra "order early" is especially important this year. There are several forces in play that will likely significantly impact the cost of products and the rate at which they can be delivered...
Read More
Categories: Supply Chain Workforce Management General Supply Chain Logistics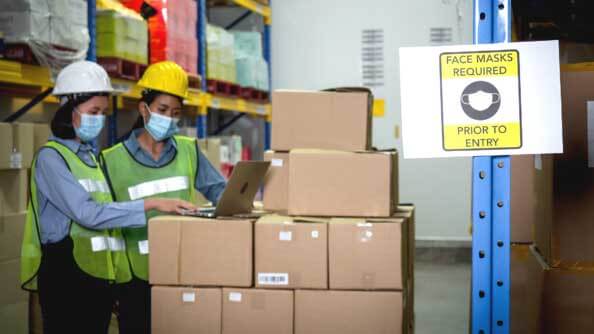 COVID One Year Later: How Have You Adapted?
It has now been one year since COVID-19 was declared a pandemic. To say that it has been a challenging time is an understatement. Disruptions and restrictions were common. Shortages and delays were the norm. Moving forward, those companies that have found ways to adapt will thrive. A focus on the areas discussed below will become even more valuable as circumstances continue to change.
Read More
Categories: Warehouse Management Covid Pandemic Supply Chain Workforce Management